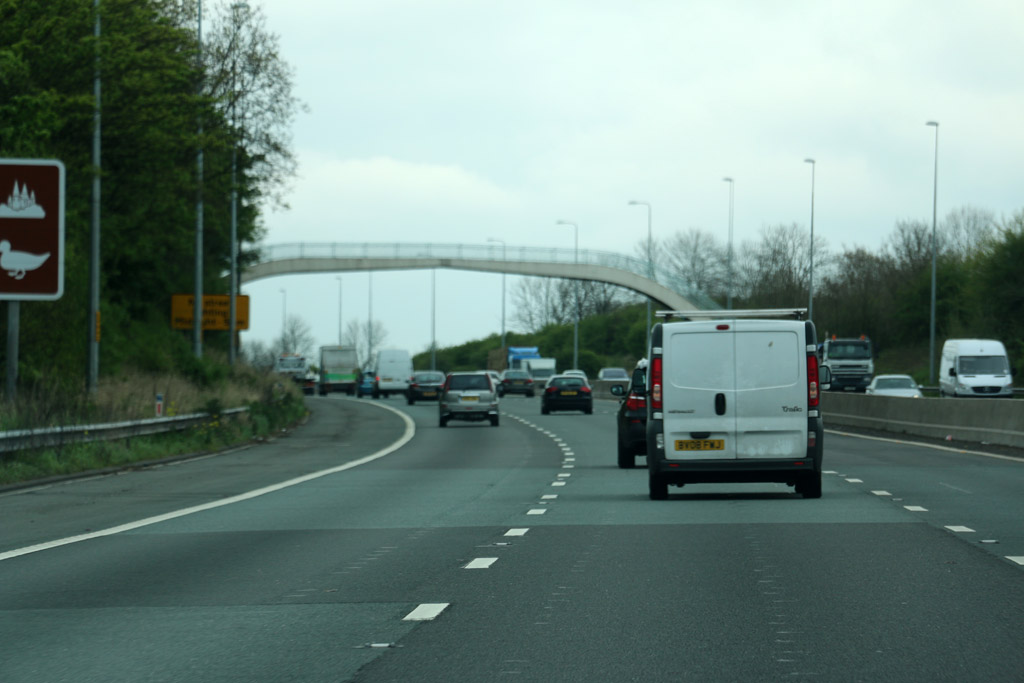 After landing at Manchester Airport, I waited for Sam to get in from New York City. I had 5 hours or so to kill so I found WiFi, found an outlet near a comfy chair, and camped out with my computer. All along eating candy bars (Crunchie!) and crisps that I can't get in the US. I do like my junk-food.
We met up and got our rental car. I had priced out the taxi ride from the airport to Fleetwood and it was cheaper to just rent a car and drive on our own. Sam had already driven in Australia before, so he's got some experience driving on the left side of the road, which is a ton more than my own experience (zero). Making turns is a pretty scary thing here for us. I'll keep saying, "stay left, stay left" to remind Sam which lane we're turning into. All the roundabouts are pretty interesting too. Seems like every intersection is a roundabout!
We drove just over an hour to get to Fleetwood, which is a nice little town by the water (Irish Sea, Morecambe Bay, and the River Wyre). Our hotel is pretty and has a water-view. Sam has been going nuts over the lighting we're seeing outside, the way the clouds here diffuse the light, and all the scenery. He's been taking lots of shots.
We drove around looking for food but had a lot of trouble finding anything open at the time. We settled on McDonalds, the only thing we could find. I don't eat at McDonalds often, but it is interesting to see how it differs from the US. Note the photo of the Cadbury Cream Egg McFlurry. I'm sure those will be consumed this trip for sure, HA!
Our goal was to stay awake until about 22:00 so that we could get more accustomed to the local time, but it was pretty rough. We decided to hit up a pub nearby, we were getting pretty loopy from the sleep deprivation. A guy at the pub overheard us talking and asked if we were American or Canadian. Turns out, he used to work in Manhattan for like 8 months as a trainer in a camp for kids with special needs. We chatted about The Lads Project and he was pretty amazed we came to his little town to help out.
One interesting thing we've noticed about Fleetwood is the seagulls. They're everywhere! They seem to make noises that sound like people. I don't know if this is common among seagulls but it keeps freaking us out. We were walking & talking and we kept passing seagulls that sounded like they were laughing at us. Hilarious!
Going over to meet up with the Lads and family on Thursday after lunch. More to come!!