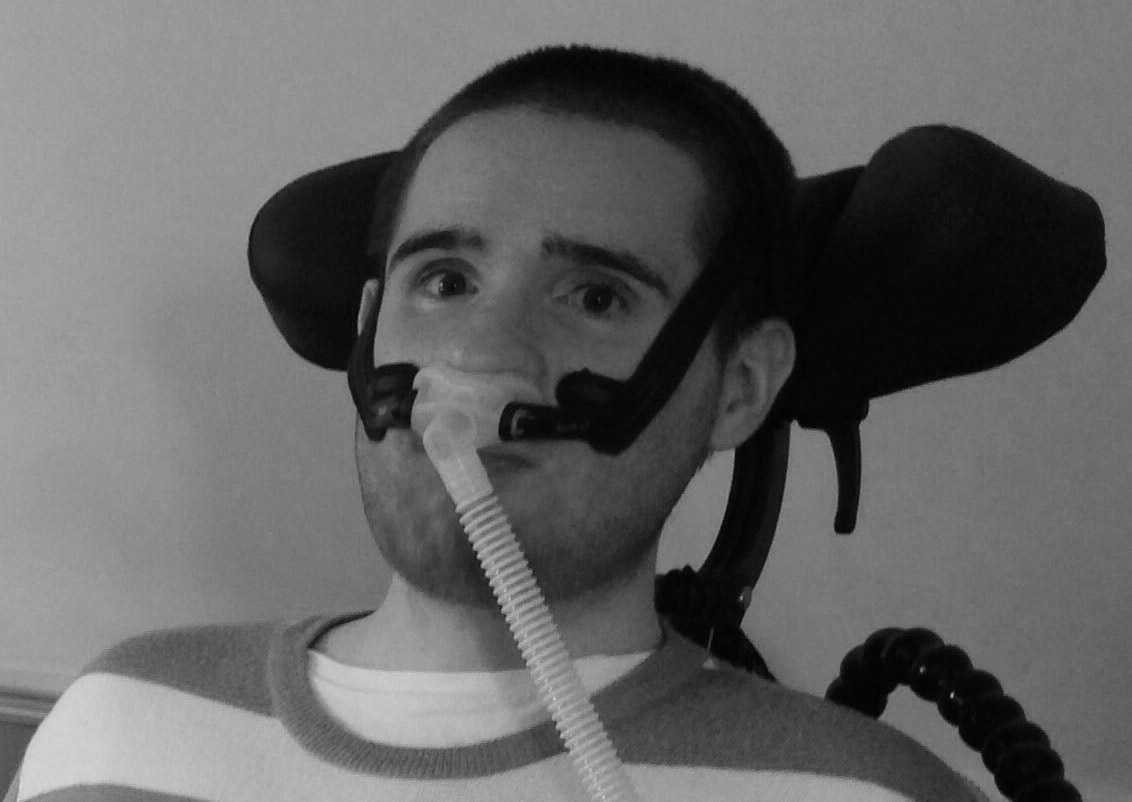 It's been difficult for me to write this post but I didn't want to go too long without posting something. I got a message from the Lads sister Tanya last Tuesday that Joe passed away that morning. It was sudden and definitely a shock to the family. I still haven't yet been able to speak with Ben, Diane, or Sam Styles. I think it's been particularly difficult on Ben, as you could imagine. I immediately looked into flights from Chicago to England, but they're just too expensive. The funeral will be this Thursday in Preston and I very much wish I could be there.
I think that grieving for someone who was terminally ill is a mixed bag. You're sad that they're no longer able to be with us, but at the same time genuinely happy they no longer are suffering in their condition. Joe and Ben have lived with DMD their entire lives (27 years). They were once given life expectancy of 16 years and they blew past that. The generally accepted life expectancy for DMD is 25 years and they've even surpassed that. After moving from Ireland to England last year, their new doctors adjusted their treatment and said the Lads were doing so well now that they could foresee them living another 10 years. So I guess even though I knew Joe was ill, he seemed to be doing okay.
When my wife Jill and I told my 7yr old son, Jack, about Joe's passing that evening at bed-time, he had an interesting response. First, Jack put his head down and I asked if he was okay. He said he was really sad for Joe. Then Jack smiled. Jill asked what's with the smile and he told us that he was picturing Joe running around in heaven, now that he doesn't have to stay in his wheelchair. I guess that's the way I'd like to see him too. Playing football for Preston North End in the clouds.
I'm incredibly grateful for the time I got to spend with Joe, both online and in person. I met him online almost three years ago now and then finally in person about a month ago. Joe was the one I would talk with most often on Skype, I think he had an easier time speaking or maybe he just had a lot more to say than Ben. Joe was a really good guy, we had some chats where I told him all about my religious practices, being Jewish. He was always very curious and asked a lot of good questions. He loved animals too and kept three reptiles in the house. Joe always seemed to be wearing a shirt with horizontal stripes.  I'm not sure if that was intentional or not. He and Ben are identical twins and that was my main way of telling them apart (but I can tell their voices apart too).
Joe wasn't done with what he wanted to do. The Lads were supposed to start taking classes at the local college this Fall and I'm hoping that Ben still will. We had more prototypes of throat mics to try and both Joe and Ben have been great testers. I hope to continue working on the throat mics with Ben, although it might take some time until he's ready to try again.
So farewell, Joe. I am going to miss you, my friend.